Amplify Education
Next Generation Language Arts
A product built on the science of reading for today's generation.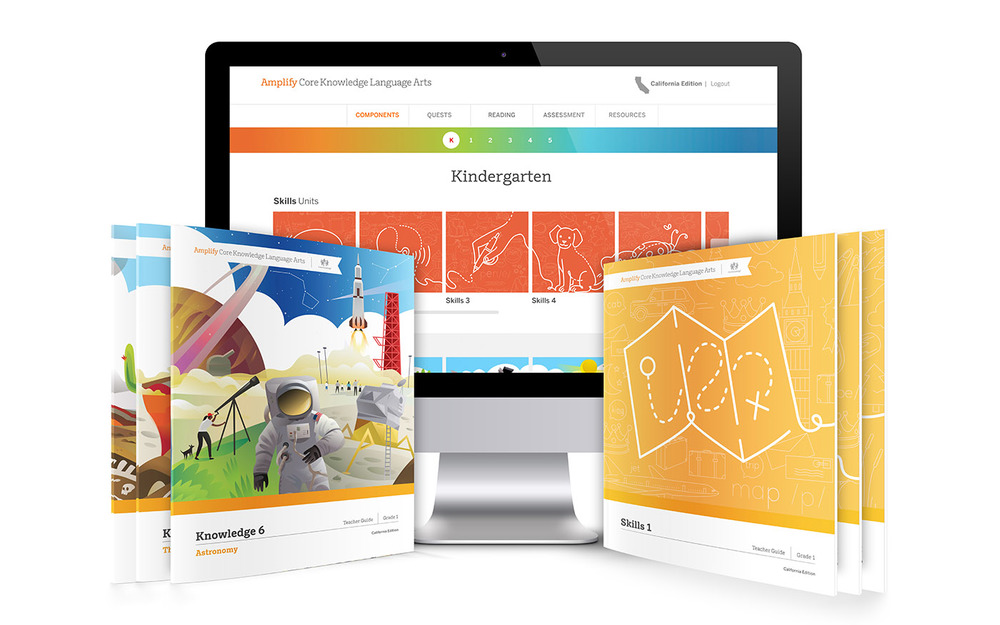 ---
Todd Rawson, Design Direction
Chris O'Flaherty, Art Direction
Annah Kessler, Visual Design
John Starr, Illustration
Tim Chi Ly, Illustration
Tory Novikova, Illustration
---
All Green on EdReports
EdReports, an independent curriculum review nonprofit, rates curriculum on three gateways: Text Quality, Building Knowledge, and Usability. Amplify CKLA earned a green rating on all three!
38,000+ CLASSROOMS

945,000+ STUDENTS

49 STATES